Die Todesstrafe ist keine angemessene Antwort auf Mord und Kriminalität. Wo sich der Staat zum Richter über Leben und Tod aufschwingt, nimmt nicht Gerechtigkeit ihren Lauf, sondern Rache und Vergeltung.
Die Botschaft von Amnesty International lautet deshalb unmissverständlich: Staaten können nicht gleichzeitig die Menschenrechte achten und die Todesstrafe verhängen und vollstrecken.
Aus diesem Grund setzt sich Amnesty International seit über 30 Jahren gegen diese Strafe ein. Und dies mit zunehmendem Erfolg: Immer mehr Staaten schaffen diese Strafe ab. Dennoch bleibt noch viel zu tun, Jahr für Jahr werden tausende Menschen hingerichtet. (Amnesty International)
---
Siehe Fortetzung der Petitionsliste    Bitte für Leonard Peltiers Freiheit  unterschreiben 
---
.
Texas: Nächste Hinrichtung geplant: James Eugene Bigby
James Eugene Bigby (61) soll am 14. März 2017 durch den US-Bundesstaat Texas exekutiert werden, für die Ermordung von 4 Menschen im Jahr 1987. Bigby wird seit über 26 Jahren mit der Unterbringung im Todestrakt gefoltert.
Die Mo
rde begannen am 23.12.1987 aus der Überzeugung Bigbys heraus einige seiner Bekannten hätten sich gegen ihn verschworen. Zunächst erschoss er Mike Trekells und ertränkte seinen 4 Monate alten Sohn in der Küchenspüle. Danach suchte er zwei weitere Bekannte auf und tötete Calcin Crane und Frank 'Bubba' Johnson. Am 26. Dezember 1987 wurde Bigby verhaftet und gestand die Verbrechen.
Bei seiner Gerichtsverhandlung ergriff Bigby eine Pistole und bedrohte damit den Richter. Er konnte jedoch entwaffnet werden.
https://gov.texas.gov/contact/
---
Hilfe für Lancelot Armstrong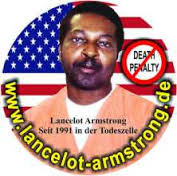 Governor Asa Hutchinson hat die Exekutionen bereits genehmigt. Protestbriefe können an folgende Anschrift geschickt werden. So ein Brief kann auch durchaus in Deutscher Sprache verfasst werden. So müssen sich die Zuständigen die Mühe machen ihn zu übersetzen:
Governor Asa Hutchinson
State Capitol Room 250
500 Woodlane Ave.
Little Rock, AR 72201
---
Political prisoner and former death row inmate Zolo Agona Azania released on Monday,
February 6th, 2017 – he needs your help
is a Black revolutionary who has spent 35 years – most of his adult life – in prison, and much of it on death row. In 1981, at the age of 21, Zolo Agona Azania was convicted of murdering a police officer during a bank robbery gone bad. Unlike his two co-defendants, Zolo was arrested unarmed, walking down the street miles from the scene of the robbery, and has always maintained his total innocence of any involvement in the crime." – Zolo turned 61 in December 2016
Petition
https://www.change.org/p/commissioner-of-indiana-department-of-corrections-bruce-lemmon-grant-work-release-to-zolo-agona-azania
---
Terry Edwards: Hinrichtung am 26.1.2017
Mit Terry Edwards soll am 26.01.2017 der dritte Verurteilte in diesem Jahr in den USA hingerichtet werden. Er wurde für den Mord an zwei Männern im Jahr 2002 zum Tode verurteilt. Seitdem wird er im Todestrakt von Texas gefoltert.
Im Juni 2002 wurde Terry Edwards von seiner Arbeitsstelle in einem Subway Restaurant entlassen, weil ihm dort Diebstahl von Geld vorgeworfen wurde. Am Morgen des 8. Juli 2002 betrat Terry mit seinem Cousin Kirk Edwards das Restaurant. Dabei war Kirk Edwards bewaffnet. Sie befahlen den Anwesenden sich auf den Boden zu legen und stahlen daraufhin die Überwachungskamera, Essen und Geld. Die beiden dort anwesenden Angestellten Tommy Walker und Mickell Goodwin wurden aus nächster Nähe erschossen.
Laut Aussage von Michael Weast, der gerade dabei war das Subway zu verlassen, als Terry und Kirk das Restaurant betraten, hatte Kirk Edwards die Mordwaffe in der Hand. Terry wurde später verhaftet
---
Internationale Todesstrafen-Nachrichten
---
---
Call the White House  Free Simon Trinidad!
Wednesday 12/14 8am-5pm EST 
Call the White House 202-456- 1111
And say: President Obama, secure the peace in Colombia, Free Simon Trinidad!  
Tweet  #FreeSimonTrinidad @BarackObama @POTUS @Free_R_Palmera
 SimonTrinidad a leader withinthe ColombianRevolutionary Armed Forces (FARC). He has beenina US Federal Supermax Prisonsince 2010 after it took four trials to find some bogus conviction. Trinidad is one of the FARC's most talented leaders and probably has the best understanding of how to form a political party and runelections. Freeing Trinidad and having him tour Colombia, campaigning and speaking to crowds of supporters and the curious would advance the peace process tremendously. By keeping Trinidad ina US prison, the Obama administrationholds peace back and encouraged the belligerent right-wingers who fear contested elections.  
The Obama administration should free Simon Trinidad as a real gesture of peace from the US towards the people of Colombia.  Trinidad is one of the few survivors of the UP (Patriotic Union), the leftist party that ran for office in the 1980s and 1990's, but suffered almost 5000 assassinations by government death squads. That was why Trinidad gave up his life as a professor and politician and joined the FARC at the age of 37. Now, Trinidad can help the FARC and people's movements navigate how to make change in a new Colombia 
---
Gegen die bevorstehende Todesstrafen in Weißrussland
jetzt gibt es eine Petition von Amnesty :
 https://www.amnesty.org/en/get-involved/take-action/tell-belarus-abolish-death-penalty/
---
Demand Theresa May speaks out for tortured Bahraini on death row
Die bahrainischen Sicherheitskräfte foltern und töten Häftlinge bei Verhören, so Human Rights Watch
---
Neue tragische Hinweise auf und gegen die Todesstrafe 
---
Rev. Edward Pinkney transferred out of 'hell hole'
Free Rev. Edward Pinkney and drop all charges against him. Charges relating to petition fraud are misdemeanors yet felony charges have been brought against Rev. Pinkney. His conviction by an all-white jury on election fraud charges has resulted in a sentence of between 2.5 and 10 years.
Why is Rev. Edward Pinkney in Prison? Another Case of Political Persecution
---
Ende Oktober befindet sich der libanesische Freiheitskämpfer Georges Ibrahim Abdallah bereits seit 32 Jahren in Frankreich in Haft
http://www.jungewelt.de/2016/10-10/030.php
Georges Ibrahim Abdallah ist ein militanter libanesischer Kommunist, er ist seit 32 Jahren im Gefängnis! In Europa gibt es keinen anderen politischen Gefangenen, der schon so lange im Knast sitzt! Abdallah hat sich in den Reihen der marxistisch-leninistischen PFLP schon 1978 mutig am Widerstand gegen die israelische Invasion in den Libanon beteiligt und wurde dabei verletzt. Trotzdem hat er immer weiter gegen Zionismus und Imperialismus gekämpft!
---
Letter to the Governor of Texas  regarding African-American Ray Jasper who is scheduled to be executed on March 19th, 2014 who is scheduled to be executed on March 19th, 2014
Dear friends,
Find enclosed a personal letter to the Governor of Texas. Please consider to write the Governor too. If you are not a US resident insert your dates, and insert a US state and US zip, e.g. state: TX, zip: 77351. It works. 77351 is the zip of Livingston where death row prisoners are caged in Polunsky Unit.
Mailing Address:
Office of the Governor
P.O. Box 12428
Austin, Texas 78711-2428
Telephone
Information and Referral Hotline [for Texas callers] :


(800) 843-5789

Information and Referral

and

Opinion Hotline [for Austin, Texas and out-of-state callers] :


(512) 463-1782

Office of the Governor Main Switchboard [office hours are 8:00 a.m. to 5:00 p.m. CST] :


(512) 463-2000

Citizen's Assistance Telecommunications Device
If you are using a telecommunication device for the deaf (TDD),


call 711 to reach Relay Texas
Thank you very much
Thanks to Bev for the correction of my Alpine English.
Heinz
---
2 young gay men may face prison sentences of 15 years to life in Zambia – Take action
Information by Amnesty: 
…Philip Mubiana and James Mwape have been in custody since May 6, 2013, following their arrest when family members in rural Kapiri Mposhi reported them to police.  They are facing two counts each of committing offenses "against the order of nature." If convicted, they would face prison sentences of 15 years to life.
Mubiana and Mwape are victims not only of continuing legal delays but also of  the country's public campaign against homosexuals. They were arrested during the country's anti-gay campaign that started in early April, when Justice Minister Wynter Kabimba urged the Zambian public to report homosexuals.
Write Protest-letters /faxes:
Ministry of Justice
P.O Box 50106
Lusaka, Zambia
Tel. +260 211252034
---
Oklahoma Department of Corrections
Scheduled Executions
March 20, 2014 – Clayton D. Lockett, DOC# 206409
March 27, 2014 – Charles F. Warner, DOC# 273669
http://kfor.com/2014/02/27/two-oklahoma-convicted-killers-await-judges-ruling-on-execution-drugs/
Contact the HONORABLE Governor of Oklahoma Mary Fallin …
… So are they all, all honourable men (Shakespeare)
Contact form
https://www.ok.gov/triton/modules/formbuilder/form.php?form_id=2ab143b4bba6b0e9da3235121bf3a7ef73719541e049cc5bcddf8ed1564dac13
---
Aufruf zum Protest und zur Solidarität mit dem politischen Gefangenen SADI ÖZPOLAT, der sich seit 36 Tagen in der Justizvollzugsanstalt Bochum mit einem unbefristeten Hungerstreik gegen
entwürdigende Leibesvisitationen zur Wehr setzt. Seine Gesundheit und sein Leben sind mittlerweile stark gefährdet. Er ist innerhalb von 3 Jahren bereits zum dritten Mal aufgrund willkürlicher Maßnahmen im Gefängnis in den Hungerstreik getreten. Als Zeichen der Solidarität bitten wir euch, diesen Aufruf auf Eure Homepage zu stellen, ihn an Freunde/Bekannte weiterzuleiten und per E-mail und/oder Fax an die Gefängnisleitung der JVA Bochum  dafür einzutreten, dass die erniedrigenden Leibesvisitationen gegenüber Sadi Özpolat eingestellt werden.
 DANKE!
An die Anstaltsleitung der JVA Bochum
Krümmede 3, 44791 Bochum
Telefon: 0049 234 9558-0
Telefax: 0049 234 503316
---
Urgent Action – Russischer Umweltschützer für 3 Jahre hinter Gitter
Sehr geehrte Damen und Herren,
Drei Jahre Haft für Aufdeckung von Umweltschäden
Der russische Umweltschützer Jewgeni Witischko muss eine dreijährige Haftstrafe in einer Strafkolonie antreten. Amnesty International betrachtet den inhaftierten Umweltschützer als Gewissensgefangenen, der allein deshalb strafrechtlich verfolgt wird, weil er Umweltschäden in der Region Krasnodar aufgedeckt hat.


---


Florida
executes Paul Howell
http://deathpenaltynews.blogspot.co.at/2014/02/florida-executes-paul-howell.html?utm_source=feedburner&utm_medium=email&utm_campaign=Feed:+DeathPenaltyNews+%28Death+Penalty+News%29
---
Urgent Health Campaign for Robert Seth Hayes, #74-A-2280
Robert Seth Hayes was arrested in 1973, after police opened fire on his apartment while he was home with his wife and children. This occurred as a result of the U.S. government's illegal Counterintelligence Program (COINTELPRO), in a climate dominated by portrayals of black militants as murderers and cop-killers. Seth, a former member of the Black Panther Party, was convicted for the death of a NYC transit cop and for the attempted murder of the cops who stormed his apartment. He received a sentence of 25 years to life, and is being held at the Wende Correctional Facility in Alden, NY.
Please write a letter to the parole board to let them know that you think Seth deserves to be released. Write your own letter, or use the sample letter.
---
Eskinder Nega: Journalist unjustly jailed in Ethiopia (Amnesty International)

Minister of Justice, Getachew Ambaye
Your Excellency,
I am writing to express my deep concern for Eskinder Nega
I strongly urge you to:
* Release Eskinder Nega immediately and unconditionally on the grounds that he is a prisoner of conscience
* Reunite his family and allow him to return to his work as a journalist
* Until he is free, he must be protected from torture and other ill-treatment
* He should also have regular access to his lawyer, family and to any medical care he may require
---
AI petition: Free Leonard Peltier
 —————————————–
Letzte Chance für Peltier -USA: Internationale Kampagne fordert Begnadigung des seit 40 Jahren inhaftierten politischen Gefangenen 
For almost 40 years now, Leonard Peltier has been an American Political Prisoner. 
Threatening health condition of Leonahrd Peltier – Leonard Peltiers Gesundheitszustand bedrohlich
Contact the White House: http://www.whitehouse.gov/contact/submit-questions-and-comments
JOIN supporters such as Nelson Mandela, Desmond Tutu, Bono, Calvin Klein, Michael Moore, Yoko Ono Lennon, Cher, Peter Gabriel, Madonna, Sting, Richard Branson, Amnesty International, & millions of others fighting for the Freedom of Leonard Peltier. 
Avaaz-Kampagne: Free Leonard Peltier
 Also Amnesty International
call his freedom: new
http://act.amnestyusa.org/ea-action/action?ea.client.id=1839&ea.campaign.id=27118&ac=W1612EAW4R4
USA: Internationale Kampagne fordert Begnadigung des seit 40 Jahren inhaftierten politischen Gefangenen
"We must stand together to protect the rights of others." Leonard Peltier.
Free Leonard Peltier: Contact the President to grant Leonard Peltier Clemency
https://www.change.org/p/free-leonard-peltier-contact-the-president-to-grant-leonard-peltier-clemency
Siehe Information!
http://www.youtube.com/watch?v=7bPBDzaqvho
http://www.workers.org/2016/10/02/clock-ticking-to-free-leonard-peltier/#.V_pQvzWWFxx 
http://freethemallberlin.blogsport.de/ 
http://www.workers.org/2016/10/01/protests-outside-mahanoy-and-frackville-prisons-call-for-clean-water-hep-c-drugs/#.V_f2BzHLfQF 
---
Antifascist action isn't a crime –Justice for Thanasis Kourkoulas!
… Golden Dawn is now trying to use the courts to sue anti-fascist activists, in an attempt to deflect mass opposition. One recent target is Thanasis Kourkoulas, a member of the Expel Racism organization.
http://socialistworker.org/2013/11/25/antifascist-action-is-not-a-crime
---
Equal Justice for Olen Hutchison, a 60-year-old descendant of the Navajo and Cherokee imprisoned on Tennessee's death row
Olen Edward Hutchison is a 60-year-old descendant of the Navajo and Cherokee imprisoned on Tennessee's death row. Mr. Hutchison is facing execution for a murder for which he was not present and was only circumstantially implicated by co-defendants who obtained reduced sentences for their testimony.