Siehe  Fortsetzung der Petitionsliste!  Siehe auch : http://deathpenaltynews.blogspot.co.at/  National Coalition to Abolish the Death Penalty  / Das Oberste Gericht der USA

---
Die Todesstrafe ist keine angemessene Antwort auf Mord und Kriminalität. Wo sich der Staat zum Richter über Leben und Tod aufschwingt, nimmt nicht Gerechtigkeit ihren Lauf, sondern Rache und Vergeltung.
Die Botschaft von Amnesty International lautet deshalb unmissverständlich: Staaten können nicht gleichzeitig die Menschenrechte achten und die Todesstrafe verhängen und vollstrecken.
Aus diesem Grund setzt sich Amnesty International seit über 30 Jahren gegen diese Strafe ein. Und dies mit zunehmendem Erfolg: Immer mehr Staaten schaffen diese Strafe ab. Dennoch bleibt noch viel zu tun, Jahr für Jahr werden tausende Menschen hingerichtet. (Amnesty International)
———————————————-
Grafiken anklicken!
———————————————
  Petition für Erick Davila
 Liebe Leserinnen und Leser unseres Newsletters,
der Link im letzten Newsletter führte nicht direkt zur Petition gegen die Hinrichtung von Erick Davila.
Diesen Link möchten wir hiermit nachreichen:
https://catholicsmobilizing.org/action/2018-04/stop-execution-erick-davila
Mir freundlichen Grüßen
IHfL
Peter K.
---
WALTER MOODY
Thursday, April 19, 2018 – 12:00am
---
---
 Dringend Appellaktion gegen die jederzeitigen Todesstrafe von 5 Menschen in Indonesien
Five death row prisoners in Indonesia have been moved to separate cells and are believed to be at risk of imminent execution. Indonesia's new government has said publicly that it plans to carry out the five executions this year and 20 more in 2015.
PLEASE SEND APPEALS BEFORE 16 JANUARY 2014 TO:
President of the Republic of Indonesia
Jakarta Pusat 10110, Indonesia
Fax: 011 62 21 386 4816 /011 62 21 344 2233 // 011 62 21 344 2233
Salutation: Dear President
And copies to:
National Human Rights Commission
Chairperson
Hafid Abbas
Jl. Latuharhari No. 4B, Menteng
Jakarta Pusat 10310, Indonesia
Fax: 011 62 21 392 5227
Attorney General
H. M. Prasetyo
Jl. Sultan Hasanuddin No. 1, Jakarta Selatan, Jakarta 12160, Indonesia
Fax: 011 62 21 722 1269 / 011 62 21 725 0213
011 62 21 725 0213
Email:
Salutation: Dear Attorney General
Also send copies to: H.E. Ambassador Budi Bowoleksono, Embassy of the Republic of Indonesia
2020 Massachusetts Ave. NW, Washington DC 20036 – USA
Fax: 1 202 775 5365 I Phone: 1 202 775 5200
1 202 775 5200 I Email:
ikuhn@embassyofindonesia.org
or
Read more: http://deathpenaltynews.blogspot.com/2014/12/urgent-appeal-for-5-prisoners-at-risk.html#ixzz3LKGnJTtO
---
 Mark Duane EDWARDS Jr. is scheduled to be executed in Pennsylvania on January 13th, 2014
I do not know if there's a file to the Board of Pardons ($25.00 filing fee, life or Death sentence cases require a unanimous vote by the Board to be recommended to the Governor …  there's little
hope that Gov. Corbett will show clemency to Edwards (Mumia gag rule) – but I hope there will be a stay  by the court (see  Lethal injection – secrecy – filing to the court –  support by Governor elect Wolf (moratorium?)  – but I am not familiar with PA living in Austria) – Find enclosed a few information from the internet. I hope there will be information e.g.  Pennsylvanians for Alternatives to the Death Penalty
---
URGENT PETITION TO STOP UGANDAN LESBIAN JUDITH'S DEPORTATION ON MONDAY 08/12/2014
Th3 UK Government says, "We don't deport LGBT asylum seekers and we never will". Is that a lie? A New EU ruling should protect Judith. Let's stop her Deportation NOW!
Judith Twiith Twikireze is on a Fast Track process to deportation, with a ticket booked by the Home Office for December 08. The LGBT community is outraged by her inhumane treatment and the fact that the UK is sending her back to certain persecution and possible death.
---
Helft Lancelot Armestrong – seit 20 Jahren in der Todeszelle in Florida
Neue Online Petition gestartet:
---
Death Penalty News: New Video Footage Reveals Slow Strangulation in Public Executions in Iran (Warnung nur für Erwachsene! LabourNet-Austria) Heinz Leitner
– 19. November 2014
Bandar Abbas Execution
Down with the Iranian mullahs' regime! (Labournet-Austria)
---
Contact Greg Abbott (Attorney General and elect Governor of Texas) to exert the power of his high office to stop the murder of  Robert Ladd., and of all disabled prisoners on Death Row in Texas.
  Please consider to twitter and post your comment on his Facebook sites
Contact us!

Contact form
Mailing Address:
Texans for Greg Abbott
PO Box 308
Austin, TX 78767
Campaign Office: 512.477.2002
Fax: 512.477.0774 (international prefix: 001)
Email Address: Info@GregAbbott.com
Scheduling Request: Scheduling@GregAbbott.com
---
Paul Goodwin is scheduled to be executed in Missouri on Dec,. 10th, 2014
Govenor of Missouri – Via contact form: z.B. für Kalifornien ist die Postleitzahl:  94102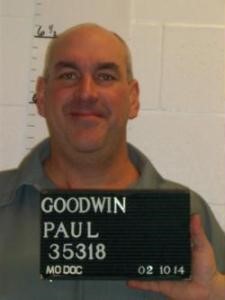 MO Supreme Court sets execution date for inmate Paul Goodwin
http://www.missourinet.com/2014/10/30/supreme-court-sets-date-for-execution-of-inmate-paul-goodwin/
Missouri Sets Execution of Paul Goodwin for December 10, 2014
http://theforgivenessfoundation.org/index.php/40-news/general/2527-missouri-sets-execution-of-paul-goodwin-for-december-10-2014
The National Coalition to Abolish the Death PenaltyPending Case: Paul Goodwin, Missouri
http://www.ncadp.org/cases/entry/paul-goodwin2
---
Gegen die Todesstrafe von Chadwick Banks in Florida sind! Er soll schon am 13 November um 18 Uhr Ortszeit Florida hingerichtet werden!
Hier ist die Appellaktion von NCADP (National Coalition to Abolish the Death Penalty)
---
Stop the execution of Leon Taylor on Nov. 19th, 2014
Stop the execution of Leon Taylor on Nov. 19th, 2014
Dear Governor,
Leon Taylor, a 56-year-old man, is scheduled to be executed in Missouri on 19 November. He was convicted in 1995 of a murder committed in 1994. There are serious questions about the role of race in his case.
Leon Vincent Taylor was convicted of the first-degree murder of Robert Newton  who was shot dead on 14 April 1994 during a robbery of the petrol station he ran in Independence, Missouri. After the jury was unable to agree on what punishment he should receive, the judge sentenced him to death finding that the aggravating circumstances warranted it. However, in 1997, the Missouri Supreme Court ruled that there should be a new sentencing due to improper final arguments by the prosecutor. At the new sentencing in 1999, the jury unanimously voted for death.
I do not downplay the seriousness of the crime of Mr. Leon Taylor and the suffering he caused. Please stop the execution of Mr. Taylor and commute his death sentence to life without parole.
Sincerely,
---
Türkischem Kriegsdienstverweigerer droht  Verurteilung zu 2,5 Jahren Haft – Bitte um Protestschreiben
Dem türkischen Kriegsdienstverweigerer Ali Fikri Işık droht am 5. November 2014 eine Verurteilung zu 2,5 Jahren Haft wegen seiner Kriegsdienstverweigerung. Das Militärgericht in Çorlu/Tekirdağ hatte den Prozess am 22. Oktober 2014 vertagt, da der Anwalt Davut Erkan einen Befangenheitsantrag gegen den Richter gestellt hatte.
---
Texas sets execution date for mentally ill killer Scott Panetti on Dec. 3rd
Texas Attorney General Greg Abbott – tough on crimes – running for Texas Governor   gubernatorial race with Senator Wendy Davis (D) also supporting the death penalty: Severely mentally ill Scott Panetti is scheduled to die  Texas Advent
Meet the best protected drug traffickers in the US: the Departments of corrections!
https://thepentobarbitalexperiment.wordpress.com/2014/08/16/meet-the-best-protected-drug-traffickers-in-the-us-the-departments-of-corrections/
 Please watch: Video: Executing the Insane: the Case of Scott Panetti
http://youtu.be/0WTn78SIRvc
---
Pakistan: Death Sentence for Blasphemy – Asia Bibi
A woman in Pakistan has been sentenced to death simply for defending her religion. We have to stand up against this injustice and convince the government of Pakistan not to execute Asia Bibi.
---
Rasmea Odeh is a Palestinian-American feminist, activist, Drop the Charges against Rasmea Yousef Odeh
On October 22, the Department of Homeland Security arrested Rasmea in her home for alleged immigration fraud as part of an ongoing witch-hunt that targets Arabs and Muslims who criticize U.S. and Israeli policy and labels them "terrorists."
Petition: Click Grafik an!
Use the sample letter and send your letters to justice4rasmea@uspcn.org right away.
send letters of support to Rasmea. (Please remember that prison authorities will read all of your letters.)
Rasmieh Odeh #144979
St. Clair County Jail
1170 Michigan
Port Huron, MI. 48060
---
Afghanistan: 10-jähriges Mädchen von Ehrenmord bedroht
http://www.labournetaustria.at/?p=66551
---
Bahrain: Activist arrested at eight months pregnant
Zainab Al-Khawaja, eight months pregnant, has been arrested for peacefully protesting against Bahrain's King. If convicted she faces a maximum sentence of seven years in prison.
Write to the authorities and call on them to release Zainab Al-Khawaja immediately and unconditionally.
---
Usbekistan:
Amnesty International News – Wegen friedlichem Protest verhaftet und gefoltert
Dilorom Abdukadirova wurde festgenommen, weil sie sich im Mai 2005 wie tausende andere an Protesten gegen die desolate wirtschaftliche Lage in Usbekistan beteiligt hat. In Haft wurde sie offensichtlich gefoltert und in einem unfairen Gerichtsverfahren wegen "versuchten Umsturzes der verfassungsmäßigen Ordnung" zu zehn Jahren Haft verurteilt. In einem weiteren Prozess wurde die Haftstrafe auf 18 Jahre ausgeweitet, weil sie angeblich gegen Gefängnisregeln verstoßen hatte.
---
Justice For Billy Kuenzel
On September 12th, the state of Alabama announced its new "lethal injection cocktail". In addition came the call for 9 inmates to be executed by this method. One of these inmates is William
"Billy" Kuenzel who is situated on Death Row at Holman Correctional Facility. This announcement was made despite the controversy surrounding his case and the fact he currently has a petition under review by the Court. 
---
Free Eddie Africa – The final deadline for letters will be Friday, October 24th
We are asking for your support at this critical stage to secure the freedom Eddie deserves.  Feel free to use the sample letter below and write in your own words.
NOTE: Please send all letters of support to Orie Ross, P.O. Box 575, Times Square Station, New York, NY 10108-0575 so they can be reviewed and sent to the Board.  If possible, please send your letter so it arrives by Monday, September 29th.  The final deadline for letters will be Friday, October 24th.
---
MEPs Call To Save Young Iranian Female Prisoner Reyhaneh-Jabbari From Execution
Following information about the transfer of Ms Reyhaneh Jabbari to Gohardasht notorious prison for her execution, the Friends of a Free Iran in European Parliament issued an urgent press release calling for urgent action to save her life.
Read more: http://deathpenaltynews.blogspot.com/2014/09/meps-call-to-save-young-iranian-female.html#ixzz3Eurbkh4w
---
Israel: Zwei Kriegsdienstverweigerer inhaftiert, zum 4. und 8. Mal
Bitte um Protestschreiben!
---
Jederzeit kann der Kurde Saman Naseem in Iran hingerichtet werden
Der Kurde Saman Naseem könnte jederzeit im Iran hingerichtet werden. Er war wegen seiner mutmaßlichen Beteiligung an bewaffneten Angriffen gegen staatliche Stellen und der Tötung eines Angehörigen der Revolutionsgarden zum Tode verurteilt worden. Zum Tatzeitpunkt war er noch minderjährig.
---
  Todesstrafen-Nachrichten", 25.9.2014: Aktuelle Petitionen oder Urgent Actions (Gabi Uhl)
---