Siehe  Fortsetzung der Petitionsliste!  Siehe auch : http://deathpenaltynews.blogspot.co.at/  National Coalition to Abolish the Death Penalty  / Das Oberste Gericht der USA

---
Die Todesstrafe ist keine angemessene Antwort auf Mord und Kriminalität. Wo sich der Staat zum Richter über Leben und Tod aufschwingt, nimmt nicht Gerechtigkeit ihren Lauf, sondern Rache und Vergeltung.
Die Botschaft von Amnesty International lautet deshalb unmissverständlich: Staaten können nicht gleichzeitig die Menschenrechte achten und die Todesstrafe verhängen und vollstrecken.
Aus diesem Grund setzt sich Amnesty International seit über 30 Jahren gegen diese Strafe ein. Und dies mit zunehmendem Erfolg: Immer mehr Staaten schaffen diese Strafe ab. Dennoch bleibt noch viel zu tun, Jahr für Jahr werden tausende Menschen hingerichtet. (Amnesty International)
———————————————-
Grafiken anklicken!
———————————————
Mentally ill Benjamin Robert Cole is scheduled to be murdered in Oklahoma on Oct. 7th, 2015
… we are in the midst of a complete systems failure in terms of honouring the constitutional protections the supreme court ordered for  disabled people … We have resigned to count the executions of disabled persons in the USA … if you look a little bit closer there are at least 1- 2 disabled persons executed in the US a month
http://www.theguardian.com/us-news/2015/jan/30/texas-executes-robert-ladd-intellectually-disabled-prisoner)
 We live in a country where in the times of Nazi-fascism disabled persons were murdered in the concentration camps. Please find more information at HARTHEIM CASTLE https://www.youtube.com/watch?v=6iySoEztDas
---
Don William Davis is scheduled to be executed in Arkansas on October 21st, 2015
Davis was convicted in the 1990 execution-style slaying of Jane Daniel of Rogers. Prosecutors said Davis broke into a home next door to Daniel's on Oct. 12, 1990, and stole a variety of items, including a .44-caliber Redhawk Magnum revolver.He was sentenced to death in 1992 for the October 12, 1990 slaying of Jane Daniel of Rogers.
Arkansas
governor sets execution dates after 10-year gap
Arkansas

will resume lethal injections after a 10-year gap starting next month with the first of four double executions, Gov. Asa Hutchinson said Wednesday.
Arkansas hasn't executed an inmate since 2005, largely because of court challenges to its lethal injection law and a nationwide shortage of drugs often used during executions. But last week, Attorney General Leslie Rutledge requested execution dates for eight inmates because their appeals had been exhausted, and prison officials said they had an adequate supply of lethal-injection drugs.
Hutchinson set four dates through January, but acknowledged that challenges are likely.
"Quite frankly I would expect continued litigation in it, but it's my understanding that all of the appeals have been exhausted and that there is a finality in the judgment and that is the reason the Attorney General has asked for those dates to be set," Hutchinson said.
Several inmates have filed a lawsuit challenging a new state law that allows the Arkansas Department of Correction not to disclose how it obtains execution drugs. The U.S. Supreme Court has rejected similar arguments used by inmates in Missouri, Texas and other states that also allow prisons to keep their drug suppliers' names secret.
The lawsuit's lead attorney, Jeff Rosenzweig, said Wednesday that his team was already working on filing motions to delay the executions.
---
WE WANT JUSTICE FOR CIERRA FINKLEY
Activists are rallying to the defense of Cierra Finkley, who is facing years in prison for defending herself from a violent partner
.
---
Urgent Action – Iran: Schriftsteller Mostafa Azizi zu acht Jahren Haft verurteilt
Der iranische Schriftsteller und Filmproduzent Mostafa Azizi ist zu acht Jahren Haft verurteilt worden. Er wurde im Zusammenhang mit der Ausübung seines Rechts auf freie Meinungsäußerung auf der Grundlage vage formulierter Anklagen wegen "die nationale Sicherheit gefährdender Straftaten" schuldig gesprochen. Die gegen ihn erhobenen Anschuldigungen bezogen sich unter anderem auf von ihm erstellte Beiträge bei Facebook
---
Drop the charges against Andy Hall now
Andy Hall has been trapped in a nightmare for the last two years. In 2013, a report including some of his research was published which included allegations of worker abuse and slavery-like practices in the supply chain of Natural Fruit, a Thai company that processes pineapples and supplies retailers around the world.
---
SAVE BERNARDO ABAN TERCERO, TEXAS – execution date: August 26th, 2015 – petitions
Bernardo Aban Tercero, a Nicaraguan national, is scheduled to be executed in Texas on 26 August for a murder committed in 1997. The poor quality of the legal representation he received at trial and during state-level appeals is at the centre of his clemency bid.
USA

: Stop the Execution of Bernardo Aban Tercero (UA 176/15)
---
Tracy Lane Beatty is scheduled to be executed in Texas on Aug. 13th, 2015
Tracy Beatty
Convicted in the 2003 strangling death of his mother in Smith County. Beatty had recently been paroled to her house. A federal court ruled that he was not entitled to pursue appeals that argued he had poor legal representation at trial.
http://brigittepicart.com/AUTRES-CRIMES/BEATTY_TRACY/Beatty_video_transcript.html
---
.
Free John Dobbs
STAND YOUR GROUND
Florida Law S776.013 (3) Fla. Stat
This case is an extraordinary case, with both racial and social equality issues. It's based on an African American man and women at their vehicle, who, without an allegation of unlawful conduct to provoke the confrontation, engage in a physical altercation with 4 intoxicated men, classified as white, that approach them after making a statement suggesting that the couple could need security. Never in the history of this country, has a white man, who, with his women, at their vehicle, in the absence of an allegation of unlawful conduct to provoke the confrontation, engaged in a physical altercation with 4 intoxicated black men, that approach them after making a statement suggesting that the couple could need security, been prosecuted and denied relief for the results of that altercation. In a case that has drawn the attention and triggered the deep concern of Americans nationwide, previous courts of review have profoundly upset understandings of the due process and equal protection principles of the U.S. Constitution.
---
Mamnoon Hussain: Stop the execution of paralyzed prisoner Abdul Basit in Faisalabad Jail
---
Petition for Richard Glossip
Richard Glossip was convicted of commissioning the tragic murder of his boss, Barry Van Treese. The conviction is based on a lie told by the actual murderer, Justin Sneed. Justin's testimony was the only evidence linking Richard to the crime. Recently, Justin's daughter came forward to say her father wanted to recant his testimony against Richard. Richard will be executed if Oklahoma Governor Mary Fallin doesn't intervene. We started this petition to ask Gov. Fallin to stop Richard's execution. When executions resume in Oklahoma, he is first in line.  We ask Gov. Fallin to please review the case against him and spare his life.
You can read more details about Richard's case here: www.richardeglossip.com and www.saverichardnow.org
---
Roderick Nunley is scheduled to be executed in Missouri on Sept. 1st, 2015
Roderick Nunley is scheduled to be executed in Missouri on Sept. 1st, 2015 . His accomplice, Michael Taylor, was put to death by lethal injection back in February of 2014. – Court Rules DOC Must Reveal the Pharmacy Supplying Death Penalty Drugs
Please consider contacting the Governor to ask him to commute the death sentence to life without parole
Governor of Missouri Via contact form
---
AI: Urgent Action – Angola – Willkürliche Inhaftierung von 15 Aktivisten
Zwischen 20. und 24. Juni sind in Angola insgesamt 15 Aktivisten und Menschenrechtler  willkürlich festgenommen worden.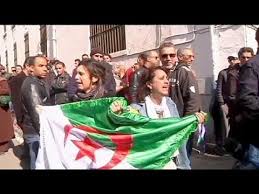 Einige von ihnen hatten sich getroffen, um friedlich über die Politik und Regierungsführung unter Präsident José Eduardo dos Santos zu sprechen. Der Präsident ist in Angola seit 36 Jahren im Amt. Manche der Festgenommenen hatten gar nicht an dem Treffen teilgenommen, obwohl ihnen dies vorgeworfen wird.
Das Innenministerium unterstellt den 15 Aktivisten, die öffentliche Ordnung und Sicherheit des Landes untergraben zu wollen. Die angolanischen Behörden gehen häufig mit gewaltsamen Repressalien gegen abweichende Meinungen vor.
---
A CALL FOR JUSTICE: FREEDOM FOR COREY WALKER!
For nineteen years, Corey Walker, an innocent man, has wanted a new "day in court" to overturn his conviction for a 1995 Harrisburg murder he had nothing to do with. Instead, the PA Attorney General's Office (OAG) has subpoenaed him as a witness in an attempt to remove his attorney Rachel Wolkenstein for supposed violations of the Rules of Professional Conduct and her "intolerable" political views. 
---
Sign to help free Iranian Teachers Union Leader
Esmail Abdi, a leader of the Iranian Teachers' Trade Association, was arrested on 27 June following his attempt to obtain a visa to attend the 7th Education International World Congress in Ottawa, Canada in late July.
After his passport was confiscated at the border, he was ordered to return to Tehran to meet with prosecutors. However, upon reporting to the prosecutors' office he was arrested while more than 70 teachers waited outside in support..
---
David Zink is set to be put to death by lethal injection in Missouri on July 14 – Update: David Zink suffers from neurological brain damage
The USA currently executes 1-2 disabled death row prisoners a month (Texas, Missouri, etc)
 NO petitions of Amnesty International or disabled rights organizations in the USA etc
 The National Coalition to Abolish the Death Penalty: not updated
---
SAVE MICHAEL LAMBRIX IN FLORIDA
http://minutesbeforesix.blogspot.co.at/2015/06/the-other-side-of-coin.html?utm_source=feedburner&utm_medium=email&utm_campaign=Feed:+MinutesBeforeSix+%28Minutes+Before+Six%29
---
Texas readies the murder of another disabled man:
Mentally impaired African-American Clifton Williams is scheduled to be executed in Texas on July 16th, 2015
Condemned in the 2005 death of an elderly woman during a robbery in her home in Tyler, Texas. Appeals lawyers contended Williams had deficient legal help at his Smith County trial and that he is mentally impaired, making him ineligible for the death penalty.
---
Florida, USA: Don't worry, Papa: Crosley Green's last chance for freedom – petition
Allow Crosley Green of Brevard county to appeal his sentence
For 26 years Mr Green has been in prison in Brevard county for a crime he didn't commit. There's no evidence, no DNA, no credible witnesses, he had an alibi but none of this matter when an alleged victim, a white woman, decided to point the finger at a black man she never met. There's no motive and not even proof that Mr Crosley even knew the victim. This was a miscarriage of justice and we ask that you evacuate his sentence, he should be a free man. The alleged victim is not credible, she was never investigated as a possible perpetrator as the officers at the scene recommended. The district attorney believed her without second guessing or following any other leads. This man is the 3rd tried and sentenced under this same district attorney to be innocent and robed of their lives. In all cases not even the description match and there was no evidence other than circumstantial which is not present in this case. Set him free or grant him a new trial. This was a miscarriage of justice.
 Protect the welfare of prisoner Nikko Albanese – disabled prisoner in solitary confinement in Florida
Nikko Albanese was diagnosed with bipolar disorder at age 10. Thanks to his mother's help, and Social Security Disability payments, he had health care and lived a happy life. But he lost his benefits at age 18 and spent a year without medications or therapy, decompensating to the point that he committed robbery and was sentenced, in 2012, to ten years in prison. …
.
---
Lester Bower is scheduled to be executed in Texas on June 3rd, 2015 
U.S. top court declines to hear Texas death row inmate's appeal

BY LAWRENCE HURLEY
WASHINGTON Mon Mar 23, 2015
(Reuters) – The U.S. Supreme Court on Monday declined to hear an appeal filed by Texas death row inmate Lester Bower, including his assertion that three decades on death row amount to cruel and unusual punishment. Lawyers for Bower have tried for more than two decades to have his conviction thrown out, saying he was found guilty due to faulty witness testimony. Bower has denied ever being at the hangar where the murders took place but authorities said aircraft parts found in his home and other evidence implicated him in the crimes.
---
Rodney Berget is scheduled to be executed in South Dakota on May 3rd, 2015
… Berget was sentenced to death for the killing of penitentiary guard Ronald Johnson during an April 2011 escape attempt. Another inmate charged in Johnson's death, Eric Robert, was executed in 2012.
E-mailing the Governor
---
Indiana: petition women rights – African-American women jailed
Petition: We condemn the government of the State of Indiana for violating Purvi Patel's human rights throughout their investigation and prosecution of her stillbirth, and demand that they make clear that it is not Indiana's intention to send women to jail for having abortions or for experiencing miscarriages or stillbirths, as well as immediately repeal the state's feticide law.
---
Richard Vasquez is scheduled to be executed in Texas on April 23rd, 2015
Richard Vasquez ( scheduled to bexecuted in Texas onil April 23rd, 2015) was granted a stay pending further order from the Texas Court of Criminal Appeals (21.4.2015)
The Corpus Christi man was condemned in the 1998 fatal beating of his girlfriend's 4-year-old daughter. His death sentence survived years of appeals, even though a federal appeals court described his trial attorneys' performance at sentencing as "deficient," citing their failure to uncover Vasquez's own childhood abuse, which the court called "a frightening portrait of addiction and destruction." As a child, Vasquez was taught by his father to use and sell heroin. Vasquez was addicted by age 13.
 Richard VASQUEZ
… On 03/05/98, during the daytime, in Corpus Christi, Nueces County, Texas, Vasquez struck a 4 year old Hispanic female multiple times in the frontal part of her head with a closed fist.
Vasquez then sent the victim outside to play, Vasquez took a nap. Later, Vasquez called the victim in from outside to brush her teeth.
The victim got a small stool so she could reach the sink area. She got on top of the stool and fell backwards onto her back. Vasquez went into the bathroom and saw the victim laying on her back.
The victim was rushed to the hospital, where she died 1 day later.

http://murderpedia.org/male.V/v/vasquez-richard.htm
http://www.huffingtonpost.com/2014/12/05/greg-abbott_n_6275926.html
---